[NEW!] AMINO, Blueberry Lemonade, 30 Servings
$

34.97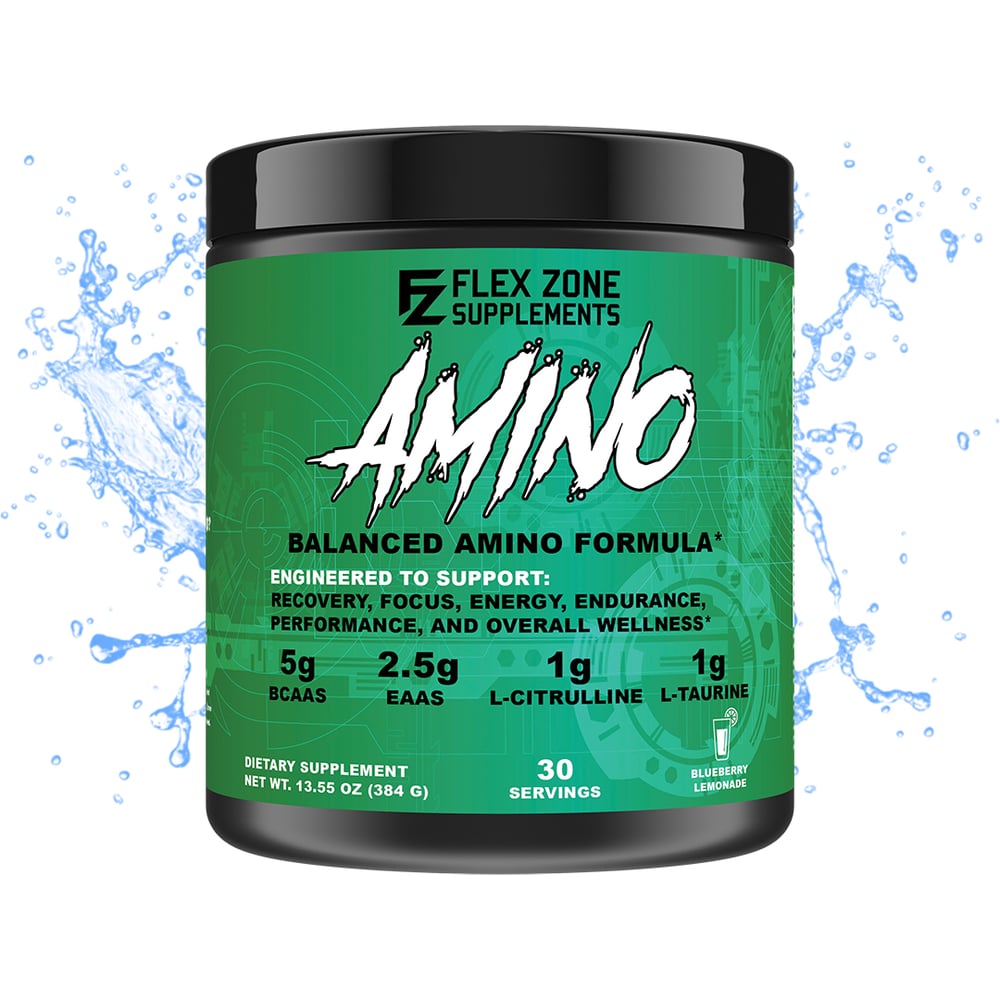 Recover from your daily workouts and physical activities with Flex Zone Supplements AMINO!
Most supplement companies rely solely on BCAAs in their amino formulations; and most companies that do offer EAAs do so as a separate product so you have to buy an additional product to get the optimal amino formulation. After a great amount of research and testing, we have created an amino formulation that utilizes both BCAAs and EAAs with a supporting regimen of other amino acids and Alpha GPC in the same product to ensure that you get an optimal amino formulation to fuel your daily active lifestyle. AMINO is a very versatile formulation that can be used as an intra-workout supplement, post-workout supplement, recovery day supplement, or as a refreshing drink on a daily basis!
5 grams of BCAAs
2.5 grams of EAAs
1 gram of L-Citrulline
1 gram of L-Taurine
250mg of L-Tyronsine
150mg of Alpha GPC
Why choose Flex Zone Supplements AMINO?
Full Label Disclosure. No Proprietary Blends. No Artificial Dyes or Colors. Science-based Formulation. Clinically Tested Dosages. Gym Tested By Our Experts. Enter The Flex Zone!
If you have any questions about AMINO or any other Flex Zone products, please feel free to reach out to us via email at business@flexzonesupps.com or DM us on IG and we will be glad to answer your questions!