[NEW!] THERMO, 90 Capsules, 30 Servings
$

34.97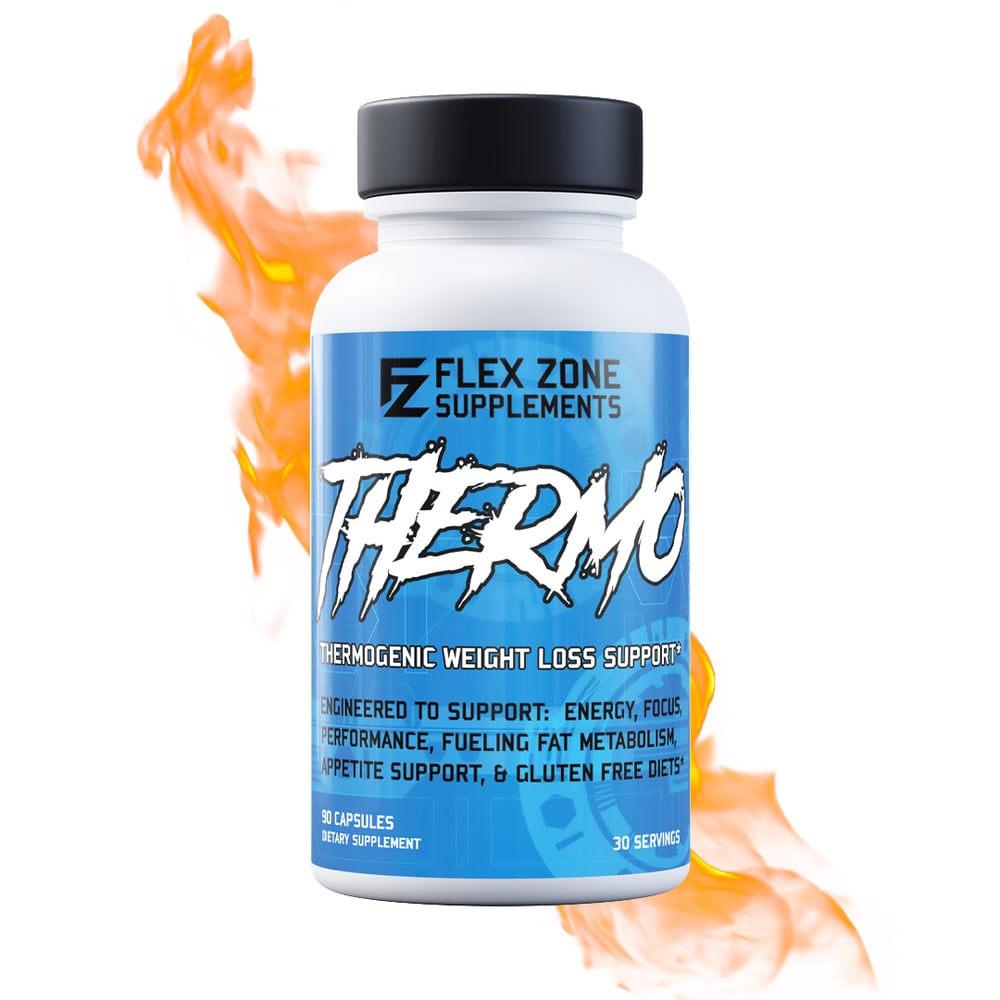 Fire up your workouts with Flex Zone Supplements THERMO!
We had one goal in mind while formulating THERMO: Create the most comprehensive and versatile 3 capsule per serving thermogenic product on the market today! We definitely achieved this goal by engineering THERMO to suppress your appetite, enhance your energy and focus, and help metabolize fat while raising your body temperature to a perfect state of thermogenesis!
Three ways to use THERMO: (i) Take three (3) capsules thirty (30) minutes prior to your workout, physical activity, or in the morning; (ii) Take one (1) capsule in the morning, one (1) capsule at lunch, and one (1) capsule in the afternoon; or (iii) Take two (2) capsules in the morning and one (1) capsule in the afternoon.
Why chose Flex Zone Supplements THERMO?
Full Label Disclosure. No Proprietary Blends. No Artificial Dyes or Colors. Science-based Formulation. Clinically Tested Dosages. Gym Tested By Our Experts. Enter The Flex Zone!
If you have any questions about THERMO or any other Flex Zone products, please feel free to reach out to us via email at business@flexzonesupps.com or DM us on IG and we will be glad to answer your questions!